Stay Reg F Compliant & Increase Collections
Schedule time to see how Balto shows reps how to collect more and stay compliant while scoring calls in real-time.
Schedule a demo now to see why top leaders are turning to Balto to help them boost their average payments collected.


Break Collection Records in Just 45 Days
Visit us at balto.ai/compliance for more information.
Fix Mistakes Before The Call is Over
You can't go back to non-compliant calls, so why not mend things before the conversation is over?
Balto's Notifications alert reps for non-compliant behavior so they can adjust course immediately

Alerts notify managers for critical issues, allowing instant intervention via Live Chat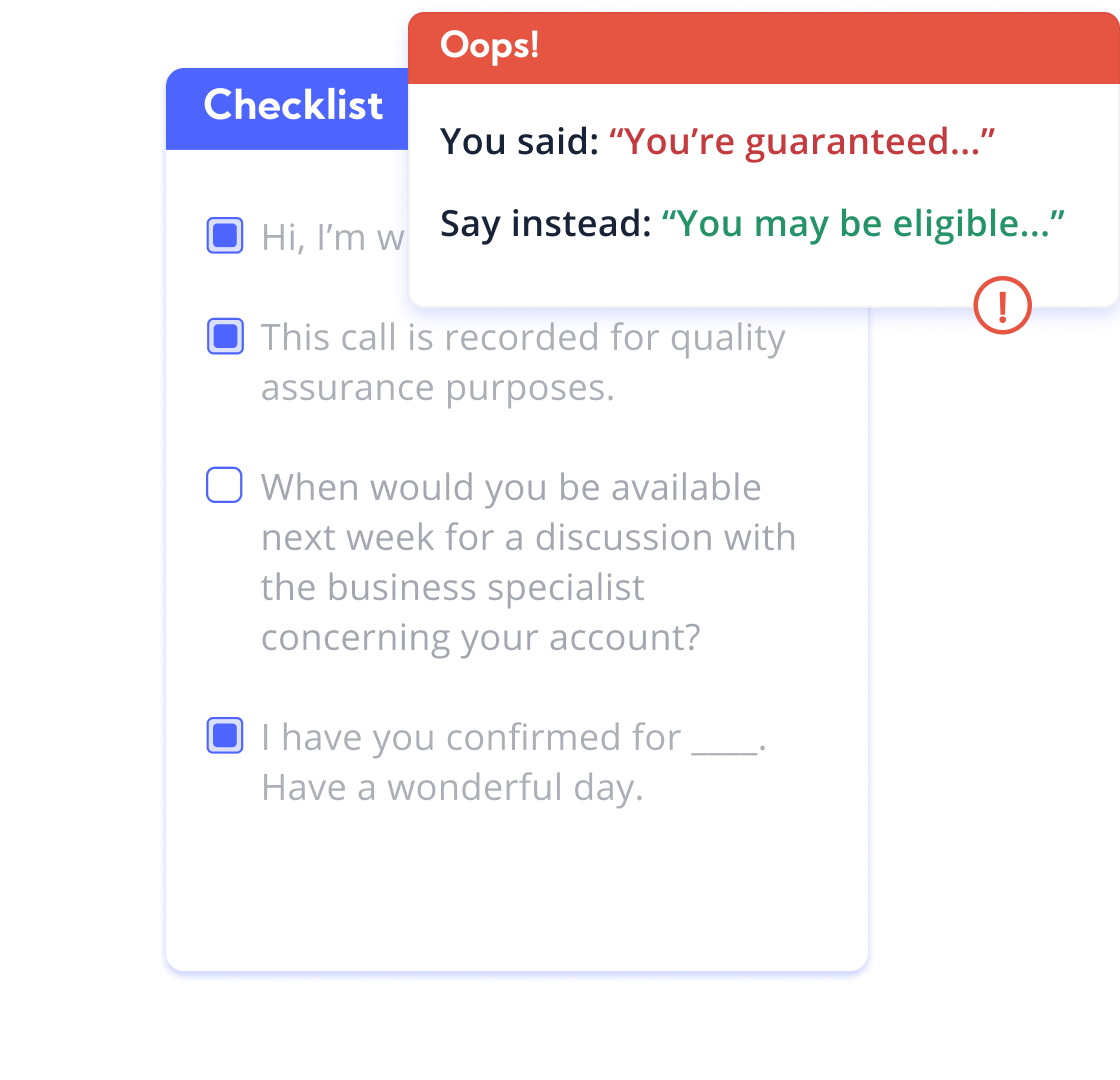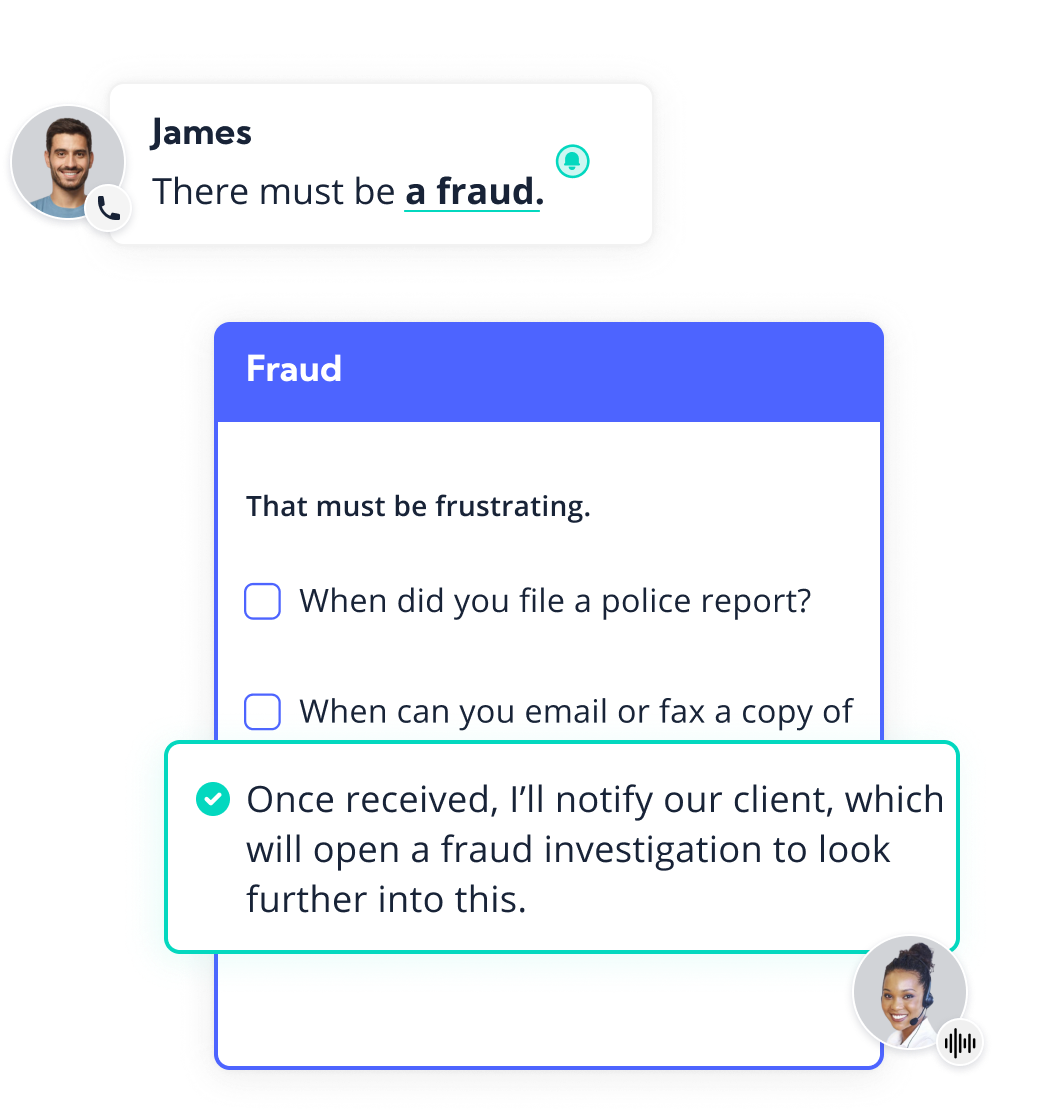 Prevent Slip-Ups on Every Single Call
Automatically help agents remember all the small things that, if forgotten, can lead to lawsuits.
Balto's Smart Checklist remind agents to say critical statements word-for-word
Dynamic Prompts show agents compliant phrases and responses, exactly when they need them
Keep Track of Everything
Balto listens to every conversation and scores 100% of calls so you don't have to.
Real-Time QA automatically scores calls with less than five minutes of setup
Balto's Reporting shows top performers and top offenders at the click of a button
Alerts History keeps record of all calls that triggered a compliance alert